Terms & Conditions
Please carefully read the following General Terms of Use ("Terms of Use") and our Privacy/Cookies Policy before using this website ("Site"). By using this Site, you agree to these Terms of Use and the Privacy Policy of Green Clicks. In order to use this Site, you must be at least 18 years of age and be able to form legally binding agreements.
These Terms of Use, the Privacy Policy as well as the information and materials contained in the Site are subject to change from time to time without prior notice. Green Clicks may periodically modify these Terms of Use and the Privacy Policy, and any such modifications will be effective immediately upon posting. The Terms of Use and Privacy Policy in effect during a particular use of the Site govern. If you do not agree to these Terms of Use or the Privacy Policy, do not use this Site.
Each of the clauses of these Terms operates separately. If any court or relevant authority decides that any of them are unlawful or unenforceable, the remaining clauses will remain in full force and effect.
Governing Law
These Terms are governed by the laws of England and Wales. This means that your access to and use of the Website, and any dispute or claim arising out of or in connection therewith (including non-contractual disputes or claims), will be governed by English law.
Get in touch immediately with any concern that you have.
Contacting Us
Should you have any reasons for a complaint, we will endeavour to resolve the issue and avoid any re-occurrence in the future. You can always contact us by clicking here or by using the following details:
Address: 7 Bell Yard Street, Holborn, London, WC2A 2JR.
Email Address: info@green-clicks.com
Copyright
Green Clicks own and strictly license all of the intellectual property rights of the Website, and in the material published on it. Those works are protected globally by copyright laws and treaties. All such rights are reserved. You may not under any circumstances use any part of the content on the Green Clicks website for commercial purposes without obtaining a licence to do so from us or our licensors.
Third-Party Websites
Our Website may contain links to third-party web sites or services that are not owned or controlled by Green Clicks and we therefore have no control over, and assume no responsibility for, the content, privacy policies, or practices of any third party web sites or services. You further acknowledge and agree that Green Clicks shall not be responsible or liable, directly or indirectly, for any damage or loss caused or alleged to be caused by or in connection with use of or reliance on any such content, goods or services available on or through any such web sites or services. We strongly advise you to read the terms and conditions and privacy policies of any third-party web sites or services that you visit.
Limited Liability
Green Clicks will not be liable for any damages (including, without limitation, damages for loss of the profits) arising in contract, tort or otherwise from your use or inability to use the Website or any content or from any action taken (or refrained from being taken) as a result of using the Website or any content of it, including in respect of infringement of third party rights arising from the your use of the content.
Viruses
Green Clicks does not assume any responsibility, and shall not be liable for any damages to, or viruses that may infect, your equipment or other property on account of your access to or use of the Site.
Refunds
Green Clicks does not offer refunds.
Intellectual Property
We are the owner or licensee of all intellectual property rights in the Website and its content, the "Green Clicks" name and mark and Green Clicks images and tooling. Those works are protected by intellectual property laws and treaties around the world. All such rights are reserved. You are not granted any right to use, and may not use, any of our intellectual property rights other than as set out in these Terms. You must not use the Website (or any part of it or its content) for commercial purposes; however, you may download material from the Website solely for non-commercial, personal use by you.
No part of the Website, including, without limitation, the text, designs, graphics, photographs and images contained in it, may be copied, reproduced, republished, uploaded, re-posted, modified, transmitted or distributed or otherwise used in any way for any non-personal, public or commercial purpose without our prior written consent.
Changes To Terms
Green Clicks reserve the right, at our sole discretion, to modify or replace these Terms at any time. If a revision is material we will try to provide at least 90 days notice prior to any new terms taking effect. What constitutes a material change will be determined at our sole discretion. By continuing to access or use our Website after those revisions become effective, you agree to be bound by the revised terms. If you do not agree to the new terms, please stop using the Website.
Privacy Policy
Your privacy is important to Green Clicks. This Privacy Policy is where we explain to you what personal information is collected when you visit our site, how it is collected, how we may use that information, where we store it, how long we store it for, and how we protect it. We will also explain your rights in relation to your personal information.
Please read the following carefully to understand our views and practices regarding your personal information and how we may collect it and treat it.
Who Are We?
We are Green Clicks. We are registered in England and Wales. Our registered number is 11682587 and our registered office is at 7 Bell Yard Street, Holborn, London, WC2A 2JR.
What This Policy Governs
This Privacy Policy applies to our site, and any other services that we may provide to you through our site (we'll just call these our services for short).
In the context of this Privacy Policy personal information means information which, on its own or in combination with other information, can be used to identify you, in particular by reference to an identifier such as your name, your address, or location data.
Provided that you consent to us collecting your personal information when you visit our site then this Privacy Policy will govern how we may use that personal information.
Because we are a business located in England, the personal information that you give us or that we collect from you will be held under UK data protection legislation (but we'll just refer to this as the legislation. The legislation requires that we tell you that we are a data controller for your personal information or, in other words, we determine the purposes for which and the manner in which any of your personal information are, or are to be, processed by us.
How Do You Consent?
When you visit our site you should see a pop-up at the bottom of your screen directing you to this Privacy Policy and our Cookie Policy.
By clicking or selecting the I Agree button that appears in the pop-up then you are demonstrating to us that you are freely giving us informed and specific consent for us to collect and process your personal information for the purposes specified in this Privacy Policy and you are accepting and consenting to the practices described.
If you do not click or select the I Agree button that appears in the pop-up at the bottom of your screen then we will endeavour to not collect your personal information, this is subject to the caveat below.
If you do not see a pop-up at the bottom of your screen then you may have already accepted our Privacy Policy and our Cookie Policy. You may also be using a pop-up blocker or similar tools that may prevent this policy from being brought to your attention. Please ensure that any pop-up blockers are disabled when you use our site. We cannot be held liable to you if you use pop-up blocks or similar tools that prevent us from complying with our obligations under the legislation.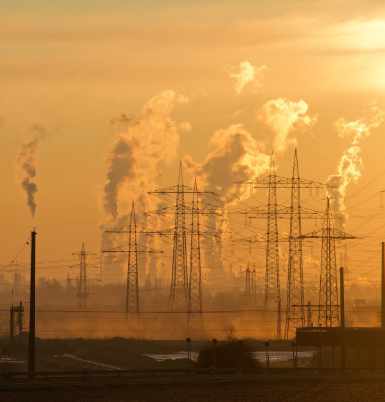 Caveat: Even if you do not click or select the I Agree button there is still some information that we may automatically collect about you, this normally isn't personal information but rather technical information sent by your device and used to connect your computer, tablet, or mobile device to the Internet, including your browser type and version, the time when you visit our site, your time zone setting, certain browser plug-in types and versions, operating system and platform. This type of information is sent by you to our site automatically and it isn't something that we can prevent. We only use this information to administer our site including troubleshooting, load testing, traffic throughout, data analysis, performance testing, and for anonymised research and statistics purposes that we only use internally.
Information Potentially Collected
If you consent to us collecting your personal information then we may process the following data about you: You may give us personal information about you by filling in forms on our site or by corresponding with us by phone, e-mail or otherwise. This includes information you may provide to us when you register to use our site, subscribe to our services, search our site, participate in any discussion boards or other social media functions on our site, enter a competition, promotion or survey, and when you report a problem with our site.
The information you give us may include: Your name, address, email address, phone number and IP address.
When you visit our site we may collect information about you, including which pages you have visited (including date and time) which services and pages you viewed or searched for, page response times, download errors, files downloaded, length of visits to certain pages, page interaction information (such as scrolling, clicks, and mouse-overs), and methods used to browse away from a page and any phone number used to call our customer service number.
Our hosting provider collects log files. These files log visitors when they visit websites. All hosting companies do this and a part of hosting services' analytics. The information collected by log files include internet protocol (IP) addresses, browser type, Internet Service Provider (ISP), date and time stamp, referring/exit pages, and possibly the number of clicks. These are not linked to any information that is personally identifiable. The purpose of the information is for analyzing trends, administering the site, tracking users' movement on the website, and gathering demographic information.
The purpose of this information is to allow us to administer our site and for internal operations, including troubleshooting, data analysis, testing, research, improving our site to ensure that content is presented in the most effective manner for you and for your computer, and as part of our efforts to keep our site safe and secure.
You should be aware that these sites are likely to be collecting information about what you are doing all around the Internet, including on our site. So if you click on any of these buttons, these sites will be registering that action and may use that information. In some cases these sites will be registering the fact that you are visiting our site, and the specific pages you are on, even if you don't click on the button but are already or automatically logged into their services, like Google and Facebook.
We recommend that you check the respective policies of each of these sites to see how exactly they use your personal information and to find out how to opt out, or delete, such personal information.
How Might Your Data Be Used By Us?
When you give us your personal information then we may use it to: Carry out our obligations from any contracts entered into between you and us and to provide you with information that you request from us. Provide you with information about our company or our services. Ensure that content from our site is presented in the most effective manner for you and for your computer.
If you provide us with your e-mail, telephone or mobile number then we may contact you by these electronic means (e-mail or SMS). However, we will not use your personal information for marketing purposes without your express consent.
If you do not wish to receive any information by electronic means then please get in touch with us.
Where Is Your Data Stored?
The personal information that we collect from you will be stored within the United Kingdom. We will not knowingly transfer your personal information outside of the United Kingdom or to third parties beyond software to send emails and track email opening rates.
All personal information you provide to us is stored on our secure servers. Any online payment transactions will be encrypted using Secure Socket Layer/Transport Layer technology. Where we have given you (or where you have chosen) a password which enables you to access certain parts of our site, you are responsible for keeping this password confidential. We ask you not to share a password with anyone.
Unfortunately, the transmission of information via the Internet is not completely secure. Although we will do our best to protect your personal information, we cannot guarantee the security of your data transmitted from our site and any transmission is at your own risk. Once we have received your personal information, we will use strict procedures and security features to try to prevent unauthorised access. We apply a Privacy by Design approach to protecting your personal information in order to promote privacy and data protection compliance from the start.
Cookies Policy
When you visit our site you should see a pop-up at the bottom of your screen directing you to this Cookie Policy and our Privacy Policy.
By clicking or selecting the I Agree button that appears in the pop-up then you are demonstrating to us that you are freely giving us informed and specific consent for our website to place cookies on your device for the purposes specified in this Cookie Policy and you are accepting and consenting to the practices described.
If you do not see a pop-up at the bottom of your screen then you may have already accepted our Cookie Policy and our Privacy Policy. You may also be using a pop-up blocker or similar tools that may prevent this policy from being brought to your attention.
How We Use Cookies
Our site uses cookies to distinguish you from other users of our site and to save and retain certain parameters about you and your usage of our site. This helps us to provide you with a good experience when you browse our site and also allows us to improve our site.
We use performance cookies to allow us to recognise and count the number of visitors and to see how visitors move around our site when they are using it. Performance cookies allow us to improve our sites functionality by tracking usage, without these we will be unable to continually improve the user experience of the site.
The cookies used by Google Analytics are used to collect information about how you use our site. We use this information to compile reports and to help us improve our site. The cookie collects information in an anonymous form, including the number of visitors to our site, where visitors have come to the site from and the pages that they visited.
Childrens Data
We do not knowingly collect any personal identifiable information from children under the age of 13. If you think that your child provided this kind of information on this website, we strongly encourage you to make contact immediately and we will do our best efforts to promptly remove such information from our records.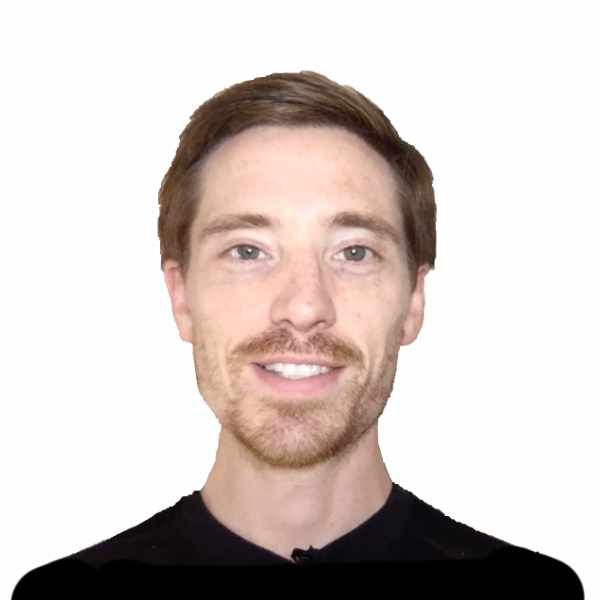 Matt Wright
Founder of Green Clicks